THE BENEFITS OF 3C-SiC
IN POWER SYSTEMS
Introducing 3C-SiC devices into power systems addresses
the challenges faced in a range of markets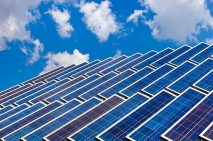 PHOTOVOLTAICS
Many systems already use SiC diodes to improve efficiency.
Using 3C-SiC diodes built on silicon substrates would reduce cost.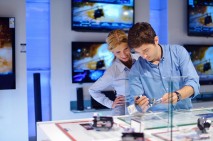 CONSUMER ELECTRONICS POWER CONVERSION
Currently dominated by silicon.
Replacing with 3C-SiC would increase efficiency, reduce cost and component count.

UPSs
Using 3C-SiC would reduce power consumption as well as cost and size by increasing efficiency and reducing component count and cooling requirements.

MOTORS
Using 3C-SiC would enable improved power density and higher operating temperatures, increasing efficiency and reducing size, weight and cost.
Systems are also less noisy and need reduced EMC shielding.

HEVs
Using 3C-SiC would significantly reduce the size and weight of the power electronics through reduced need for cooling.
Calculations show introduction of SiC could reduce fuel consumption by as much as 10%.

POWER
Using 3C-SiC would enable faster more efficient switching as well as more effective use of current cabling infrastructure.